Automated Marketing For Your Local Business
You're busy. We'll handle social media posts, email digests, and SEO updates.
Your buyers are in 69+ places on the web - your information needs to be there too.
With one easy post, EggZack automates over 8 types of marketing so you can reach 70% to 80% more buyers. Then within each post, we give buyers a call-to-action to buy, transact, or lead them back to your website to learn more.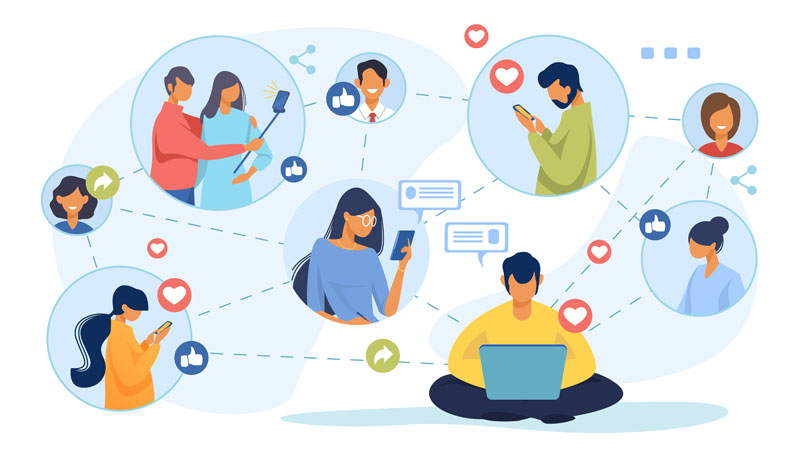 We Keep Your Existing Customers Informed and Buying More
Your marketing is 65% more effective when seen by your existing customers. EggZack automates the process of keeping your existing customers informed and up-to-date.
What kind of results?
Increased website traffic
Better internet presence
Improved followers to your social media
Enhanced search engine optimization
More sales!
Make every word count with EggZack Automated Marketing!
I highly recommend EggZack to any business.
I highly recommend EggZack to any business. I have a catering business www.culinaryexperiencecatering.com and one of the best decisions I have made in my advertising and website choices was switching to EggZack two years ago now. I am truly satisfied with everything EggZack has to offer. I see results every month. Last year alone I had 25 plus contact requests. Which I actually landed around 18 out of them. Some were a lot of big parties and prestigious wedding I would not have had without the exposure Eggzack provides. Peter Collip from Egg Zack is one of the best at his crafts. I have never had an issue which EggZack or Peter Collip didn't personally attend to immediatley! Once everything is set up it is very easy to navigate and customize your way! I am far from computer savy and I can honestly say EgZack makes me look like a pro. If you have any questions please don't hesitate to contact me at 570-236-7764 nick Sandt Chef/co Owner of The Culinary Experience & Catering
400% increase in website traffic
"Our traffic to our website has increased over 400% since we moved our publishing business to EggZack 4 months ago." LifeStyle over 50 - Jeff Tintle
The Customer Service is beyond outstanding
"The Customer Service that EggZack provides is beyond outstanding. Prompt response to issues is unparalleled. Add to that the company's desire to teach customers how to use and manage the software to meet their needs and you have a formula for customer loyalty that is seldom realized by other software companies. It is a pleasure to deal with the Eggzack Team".
Adrienne @ ProCare
EggZack has provided Equi-librium with innovative tools to enhance our web presence
The products are beautiful and user friendly, and the staff is extraordinarily helpful. Our new web template was developed with ease and has enhanced our professional image. Having the folks at EggZack on your creative team are truly an asset to any organization!
Teri @ Equi-librium
$20K ecommerce sales in just 2 weeks
In September we started using EggZack to promote our e-commerce site that sells contract furniture to the restaurant and hospitality industries. Since then we have seen a jump in web traffic and sales. Specifically, we launched a Spanish content initiative to publish articles in Spanish. Two weeks later we received a very large order that can only be credited to EggZack for bringing us the business.
Jeff T. @ Outdoorrestaurantseating.com
Church gets more parishioners " Thanks EggZack"
I met with a couple last evening who are joining our church. They told me that they looked for a church for more than a year. Among the things that drew them to our church was that we had the most user friendly, up-to-date website, by far, that they had seen. Thanks EggZack for making that possible.

I've registered us with Google and have already seen our search results improve. Thanks for that help too.

Pastor Peter
St. Mark's Lutheran Church
$150,000 in new business since we moved to EggZack
"Since we moved to EggZack's system we have gained over $150,000 in new business from just two new accounts. We are very happy" Mechanical Precision - Mike Cullen
EggZack provides great service
"EggZack is one of the few businesses i've dealt with that i feel like i'm dealing with a human being, and i'm getting results. And if you need a testimonial, you just call me and I will be as glowing with them as I am with you." Lori @ Boni Tire
Photographer saves time and money with EggZack gets rid of 3 other services
Local Professional Photographer uses EggZack system to replace three other services which saves her time and money.
Documentary 'Pills to Heroin' has now spread across the country thanks EggZack
Thank you very much for all your support and help over the last few months. I wanted to let you know that the documentary Pills to Heroin has now spread across the country helping people. The reach has been more than we ever expected. It has meant a lot to us. Please know you and your company have played a large role in getting this out there and helping others. Thank you again, Lesley
Lesley Gabel
HPR, Associate Executive Director
Safe Communities Coalition Project Director
Matts Red Rooster
Matt's Red Rooster Grill talks about the oneplace where they can do all their online marketing: EggZack.
Community Christian Choir
Our Board of Trustees is extremely happy with how EggZack gives us the ability to get the word out about our concerts and recruit new members. We also get a secure area, that we control, to post private communications to all our members. Editing is a breeze and does not require any special software. I can update the website from any computer, even when I am out of town. My only mistake is not finding EggZack sooner."
Stockton Inn
The EggZack system is great. It's very easy for me to quickly make changes to my site myself. I no longer incur the costs of consultants to make simple changes, and our site is now always current."
Town of Clinton Police
"EggZack is the portal through which we communicate information about our community and agency to the general public, our residents and the media both through its email capability and on Facebook. The service that EggZack has provided to us has been outstanding and choosing them to create and host our website is among the best decisions I have made as Chief."
Adoption Services International
I have used EggZack's broadcasting feature again and again for different businesses. I have grown one company to 10,000 hits and a new business from 0 to 500 in 10 days! The broadcasting feature is ideal for maximizing your company's exposure while minimizing your time spent on online, especially with EggZack's access to social media! Their broadcasting feature is a cornerstone of my marketing strategy and I look forward to reviewing my statistics on "What works and Where" daily.
Procare Rehabilitation
"Our old website was just an online brochure that had little reach. The EggZack system puts our stuff out on the web. I love following the statistics and seeing how many hits our web broadcasts are getting."
Previous
Next